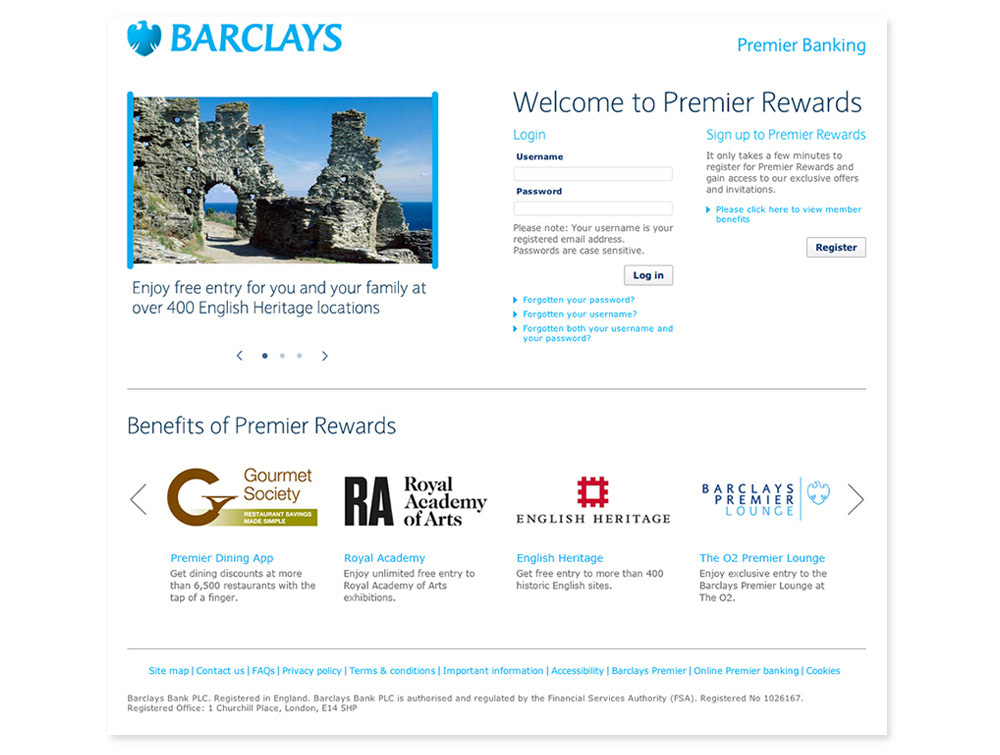 Barclays Bank offer premium rewards to their most valued customers, and needed a website to promote these offers and rewards.
The design follows Barclay's new look and feel throughout, it is easily scalable, and works across all devices. Above is the login screen design.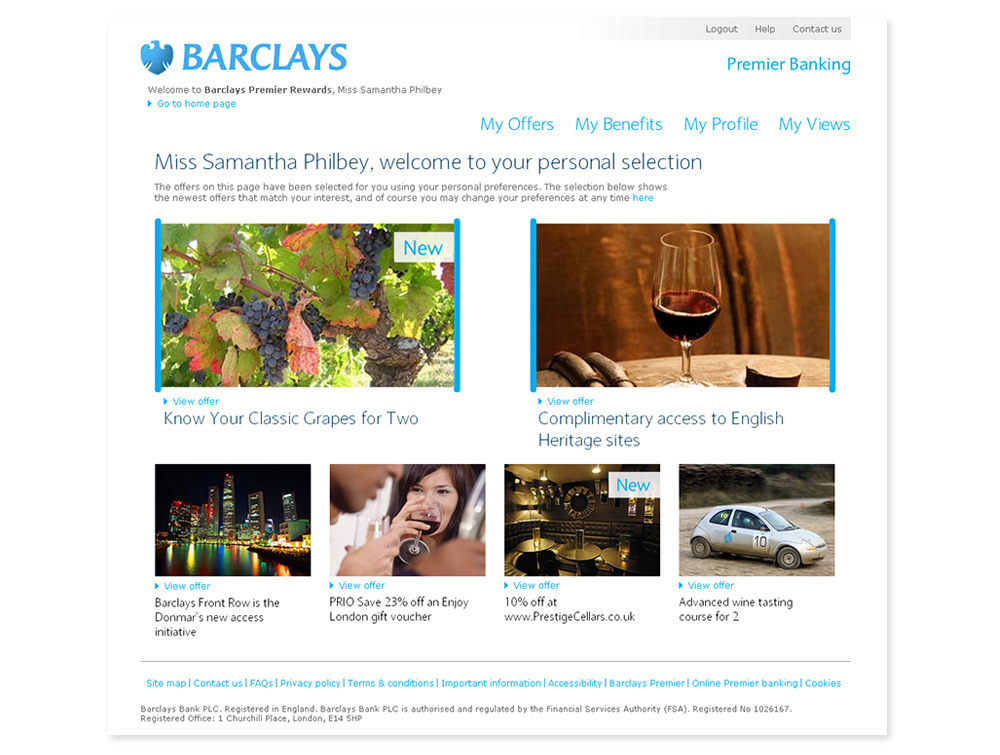 Above is the personalised homepage design. The top offers are selected based on the users preferences, and shows other popular rewards below.