This is a design for an incentive programme that was proposed to the Heineken group in 2013.
This portal would allow employees to nominate people for awards, send a thank you card and spend their rewards online.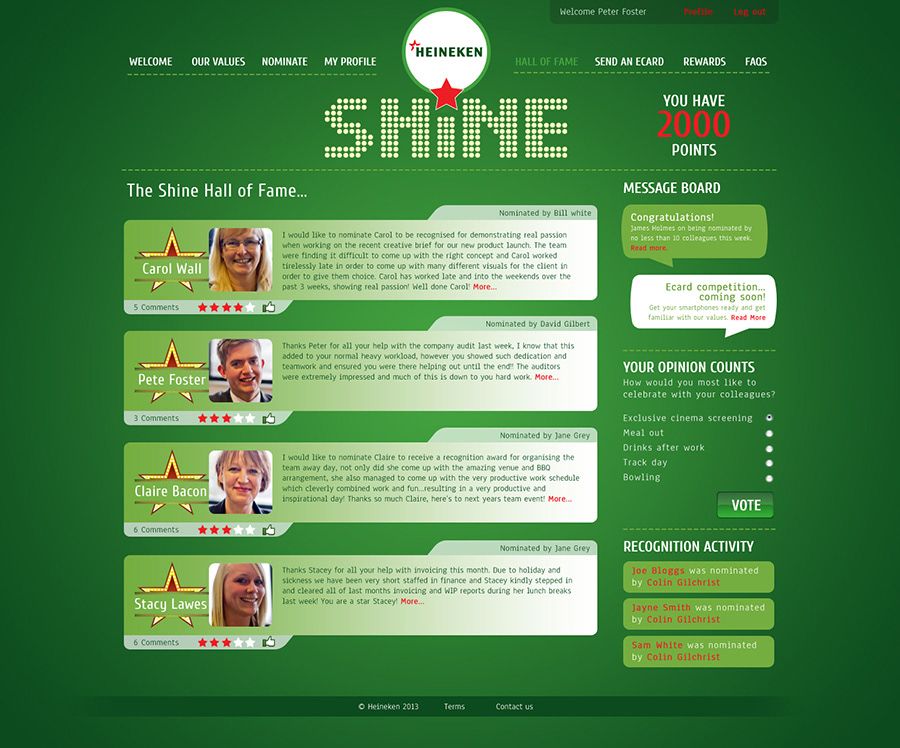 Above is the recognition page design. A chance for employees to recognise the hard work of others.