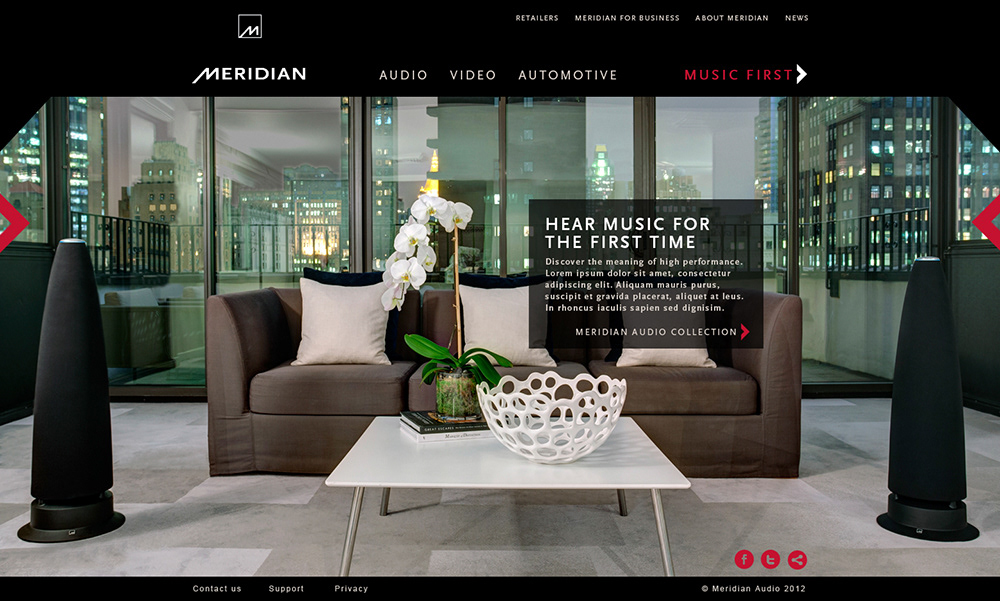 Meridian Audio make high-end speakers, plus audio and visual systems. They wanted to redesign their main UK website.
The design above was the redesigned homepage. With simple calls to action, clear navigation and new features. The concept was for a fully responsive site to work across all devices.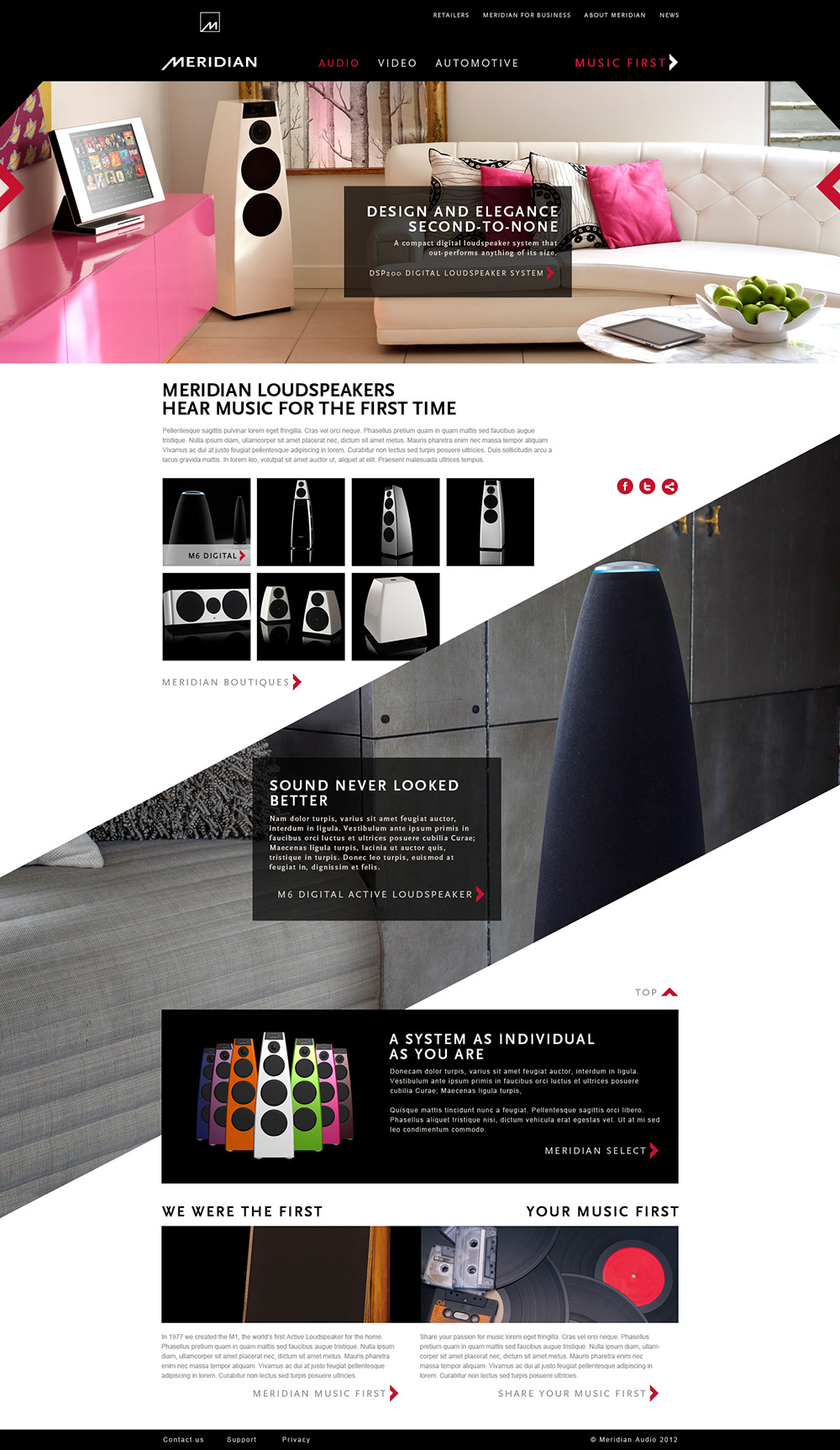 As you drill down into a section, it would display their latest technology initiatives, contain features, plus would introduce some new social pieces, to give that emotional engagement for the user. 'Music first' was all about firsts; first for Meridian, firsts for the person viewing the site.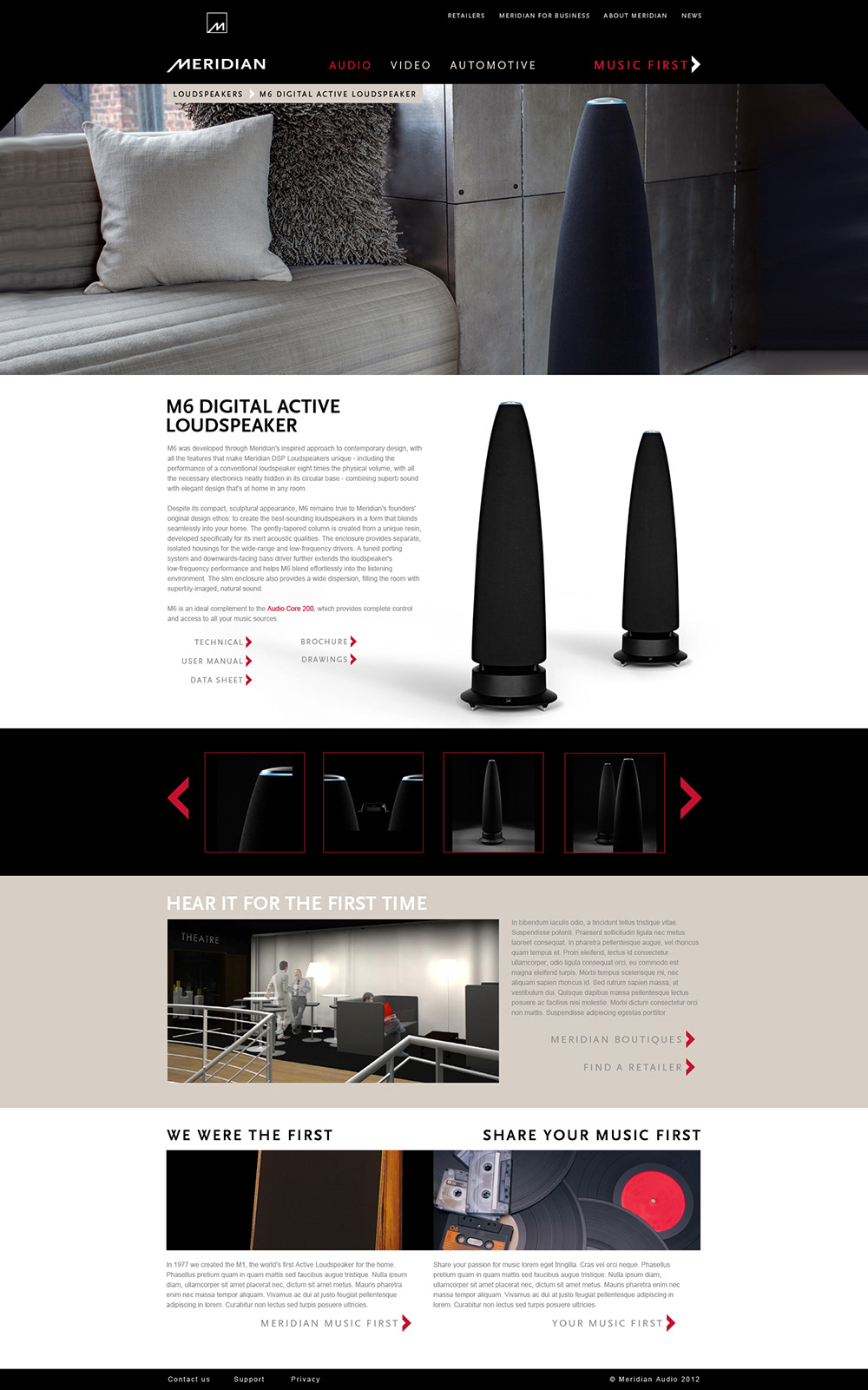 Above is a product page, giving more information, including technical spec and how to arrange preview of the product.
Sadly, the pitch was won by the incumbent agency.