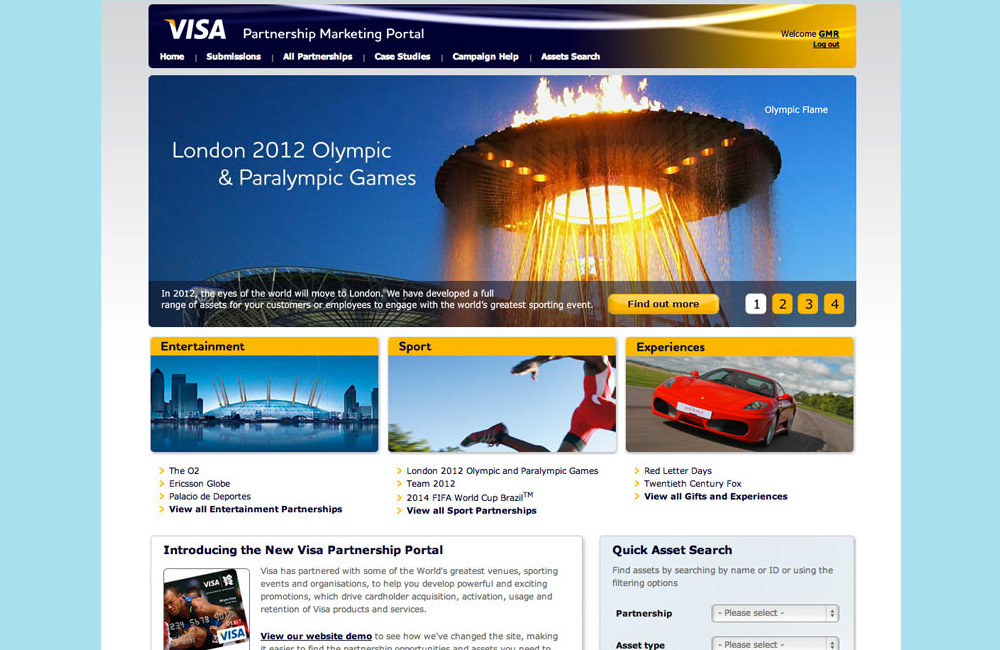 Visa required a portal to be used by all of their commercial partnerships. This would allow their partners to build campaigns, promotions and offer access to all assets relating to their partnerships.
Following their brand guidelines, I designed a portal website based on their content requirements. There was quite a lot of forward planning and brainstorms, which then lead to story-boarding and wire framing the site before the actual design phase.
The final result meant a huge uptake in the usage of campaign materials, especially around the time of London 2012.